TLBB: Chapter I
CHAPTER I : The Flamingo & The Fabulous Famulus
The Boeing 767 Dreamliner landed at Las Vegas Airport on time and rolled to gate 75B. Reef stumbled while he was getting his cabin sized Moleskine Journey Hard Luggage out of the overhead bin. Travelling has always been a passion for Reef as he travelled extensively with his parents. This was a whole new trip though. His first departure alone, stepping into the unknown. As he looked back at his chair he realized his Ocean Blue Voyageur Notebook was tucked into the pocket of the seat. The surprise that Moleskine had so cleverly bundled with the purchase of his Journey Carry-On. Reef loved this Notebook because it was packed with essential journey info, including detachable packing and to-do lists, sections for pre-trip planning and budgeting, as well as pages for journaling on the road. And boy was his filled with a whirlwind of ideas! God forbid he leaves that little blue book behind. Oh, if that notebook could talk...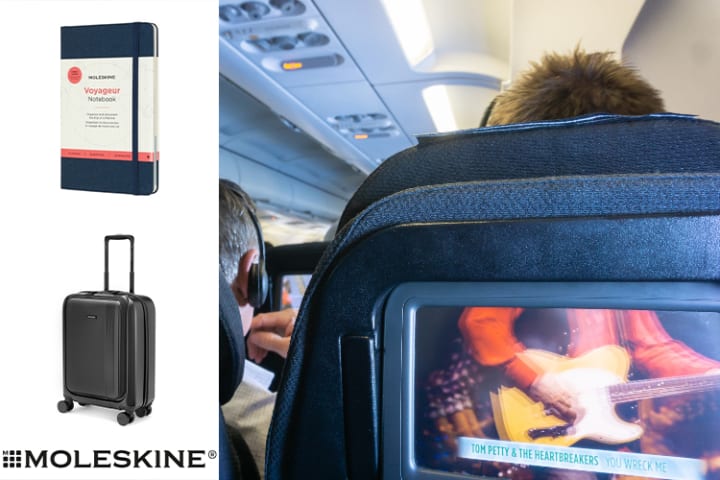 The passengers started moving to the exit and Reef worked his way to the door. Greeting the passengers at the door was the tall and slender, green doe-eyed flight attendant with the plum-colored lipstick. Her Heiress Perfume; by Paris Hilton, had caught Reef's attention during the 5 hour flight. Her lovely scent masked the stale musky odors of the isles while trailing behind her, leaving the air sweeter, like a spring breeze every time she brushed by him on the plane. Top notes of passion fruit, orange, peach granita, and champagne mimosa lingered in his nostrils, with middle notes consisting of star jasmine, tiare flower, ylang-ylang, honeysuckle, dewberry blossom, and grenadine. Then base notes of violet leaf, vetiver, tonka, and blonde woods. It was enough to drive any man insane. Does she always smile so warmly to all of her passengers? What's her story? He thought to himself. As Reef left his friends and family behind in Knoxville, he found himself already longing for companionship. Myrtle. He noticed her name tag resting above her left breast. Myrtle he thought. Myrtle. What a name.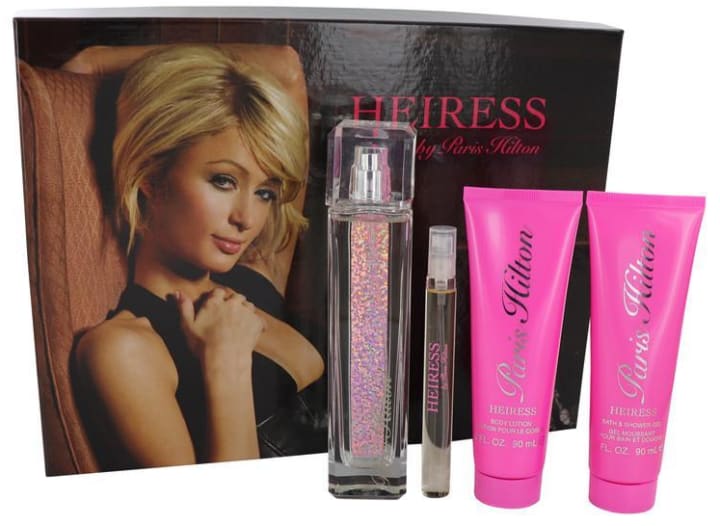 Upon claiming his luggage, Reef walked out to the pick up location where his assistant / manager; Glampress, is waiting to drive Reef to his new condo. Glampress met Reef three years ago at one of the old strip's casinos where Reef was working the late shift performing magic tricks for the drunks. One night after his act he went to the bar and accidentally spilled his drink on a lady with a messy Amy Winehouse voluptuous up-do and a curvy physique. Clumsily he helped the sultry lady sop up the sticky mess. She, amused by his embarrassment, offered to pay for the next round and they started chatting. This began the long, fun friendship between the two... or was it a calculated attempt to capitalize on the new Vegas talent? Either way, they were now a team. The Glampress is the reason Reef is moving to Vegas. She is an insider. She knows all the players in town. She saw potential in Reef that fated first night, a new talent she was willing to bet on. And The Glampress doesn't like to lose.
 As Reef is waiting for Glampress to bring the car up, he notices Myrtle; the flight attendant, is also waiting. Always outgoing, Reef offers to give her a ride. Myrtle, showing a bit of reservation, is grateful but chooses to go her own way. Glampress pulls into to the pick up zone line up and notices Reef chatting Myrtle up. "I'm performing at the Flamingo tomorrow night. Magic! Would you like a couple of tickets?" Her doll face lights up with sudden grand enthusiasm and Reef is certain she is about to say yes! "Oh, I would love to! Thank you so very much for the invite. But I have a reservation to see Daniel Durston." Stating his name with a slight nod to confirm it with herself. Puzzled, Reef's expression reveals that he has no clue who she is talking about. Taken back, Myrtle raises an eyebrow, batting her bambi lashes and inquires rather dramatically, "Are you serious? Daniel Durston! The Award Winning Elvis Tribute Artist from Legends In Concert?! He was all over T.V!" Shaking her head in disbelief. "I follow him on Instagram @danieldurston and I ALWAYS catch his show when I land in Vegas!" As if it were unheard of to visit Vegas without seeing the King! Reef thinks to himself. "Ok, well you know where to find me!" Reef spots Glampress approaching and scrambles for his Moleskine Notebook. She giggles. "Here silly..." Myrtle has her Paper Tablet Smart Notebook handy and passes it to Reef. "Use my Smart Pen and it'll get saved right into my phone." "What the heck is this?" Reef inquires. "Did you steal that from the airport?!" "No lovey! It's my Moleskine Smart Writing System!" The Moleskine Smart Pen unlocks your creative voice on the page, allowing you to amplify your handwritten ideas using everyday digital technology. Simply put pen to paper to transfer words, graphics, ideas and events directly to your smartphone, tablet or pc. It even transfers phone numbers! Without missing a beat, The Glampress gathers up Reef extra luggage, tossing it into the trunk and throws Myrtle a wtf glance. Strangely she thinks she saw her somewhere before.
Small talk keeps the drive interesting and within minutes they arrive at the condo. He jokes about her new pink leather steering wheel cover. Lucky Lucy, (yup, The Glampress named her car) is the prettiest baddest chick car ever now. Glampress parks her midnight black 2021 Hellcat Redeye Dodge Charger with a roar. They gather up his belongings and make their way to his new place.
Glampress has already been in the condo as she received the movers and ensured everything was in order. Reef is beat. It had been a long emotional day and he finally felt his anxiety dwindling. After a couple of stiff drinks and some fun banter, after some herbal tea and chat about their feelings, anyhoo.... the Glampress left to paint the town red with a girl she had befriended in the new complex. Leaving Reef alone in his new three bedroom, ultra modern crash pad with the magnificent views of the lights of Vegas chaos in the distance. Reef settles in at the walnut dining table and enters some notes into his journal. Myrtle, he writes, with the sweet scent of passion fruit, oranges, and champagne mimosa... Will he ever see her again? What are the odds? And what about Glampress... she seemed a bit agitated at the airport. Odd. A hot steamy shower and off to bed. Tomorrow Reef starts his show at the Flamingo. It's not the main room, but it's a start. 9 p.m. Friday Night. Just another show, he thinks to himself trying to calm his restlessness, just another audience... another magic memory. He drifts off and the night carries on without him.
Restaurant manager, Mr. Rohan and the bar manager Mr. Arbez stood outside the lounge placing the poster for Reef Blues new show later today. They were waiting for Reef and his associate, The Glampress. Some paperwork was still left to complete and Reef needed to do a sound check. It's 6 p.m. His show time is scheduled for 9 p.m. Glampress checked in with the front desk of Reef's condo as he was not answering his phone. Security had cameras focused on all doors and the pool. Glampress spotted Reef at the pool. She asked if she could go out to get him and security said yes but accompanied her. He was a thirty something bodybuilder and simply smitten with The Glampress and her whole Amy Winehouse vibe. Tough on the outside... Glampress giggles to herself.
"OKAY ROMEO!" Glampress bravos our love struck entertainer. "Oh Hi!" Reef bolts up from out of his lounge chair, "Allow me to introduce Sapphire. Sapphire also works in the hotel biz and we have been sharing notes. Lol" Sapphire flashes a big glamorous Vegas smile and a friendly wave as she leaps up to meet the audacious intruder who is interrupting the mingle with her newest catch of the day. "OMG! I LOVE your bikini! That is totally adorbs!" Glampress squeals, seemingly more excited to learn where Reef's new snack found such a sweet swimsuit than actually making the girl's acquaintance.
"Oh there's an epic little boutique called SALTEES inside Caesars Palace." "Ahh yes! I know the owners very well! SALTEES is sponsoring Reef's New Magic Show! The one we are actually running late for!" Annoyed with Reef, but impressed with the way Sapphire divulged such top secret fashionista info she suddenly linked arms with the tall, beautiful blonde, "Walk me to my car!" Giving Reef a sassy smirk over her shoulder as she swept his new lady friend away. Reef sprinting behind them in an attempt to keep up with these two in killer heels as Sapphire; like a bubbly school girl, tells Glampress all about their online chats via a new dating app called SIN CITY SINGLES. Intrigued, Glampress invites Sapphire to an afternoon of shopping and introductions to the owners of SALTEES, if she would help her create her own profile for this new dating app. Giggling like Barbie, Sapphire zestfully exclaimes, "It's a date! See you tomorrow doll!" As she bid them good luck with their show and continued to excessively wave goodbye long after they had roared away.
UP TO 70% OFF SALTEES BIKINS & SWIMWEAR! CHECK IT OUT NOW!
Reef and The Glampress arrive at the Flamingo and leave Lucky Lucy with the valet. Arriving at the bar Mr. Rohan and Arbez meet them at the front doors next to the new poster for The Magnificent Reef with a stunning photo of The Glampress splashed across it. "Oh WOW it's absolutely superb!" Glampress cheers as she does a little twirl in the middle of the hotel lobby. She breaks her dizzy fall with a slap on Mr. Rohan's shoulder and electrifyingly looks him dead in the eye, "But you do know he was only joking around when he said to put my picture on it!" Reef chuckles and the two Flamingo employees apprehensively look at each other in astonishment. "No biggie!" Reef bellows. "Let's GOOO!" Reef points to the auditorium as he makes his exit to check on the lighting and the sound system. The Glampress links arms with the two suits and skips all the way to the dressing rooms playfully rocking each in turn as they try to remain intently professional.
Glampress sets out Reef's clothing for the show.  Tonight they will be suited up in His & Hers 3 piece matching suits, tailor fitted of course.  Pink, of course.  Accented with classic black lapels.  Everything custom made specifically for tonight's performance and all courtesy of SALTEES.  Twirling around she caught a glimpse of her playful Dolce & Gabbana pleated dress.  Black and flamingo pink.  "Well this dress was absolutely made for twirling in!" She thought to herself as her reflection gleefully smiled back.  Proud to have hand picked every detail of tonight's adventure and bursting with excitement.  "Elegant and appropriately complimenting the famous flamingos!" Is how she described tonight's attire selection to Reef.  Many of the greatest Las Vegas Shows are performed at the Flamingo and The Glampress was very excited to make history in the gaudy theatre decorated in a 70's style of green grass and fake trees.  Jungle land for city dwellers.
Sound check done and a quick bite and then...  SHOWTIME!
Just as Reef was getting up from the table he noticed a flock of show girls walking by.  If he didn't know any better he would swear they wear exotic flamingos themselves with legs from shoulder to toe!  He wondered if Sapphire, the girl he left at the pool earlier worked here.  He was so smitten he forgot to ask.
8 O'clock.  One hour 'till show time.  Not a single person... Then two.  Butterflies.  Reef sat at the bar waiting for Glampress to come out.  Moments later she made an entrance.  Blushing pink and looking like a maitre d' at a high end gay bar.  Black D&G pumps in the softest leather and a double breasted jacket filled with her ample bosom.  Definitely not a kid's show he thought.
The lights dim and the spotlight finds our Reef.  The duo takes the stage.  He has performed for quiet rooms before but this is nuts.  Not a sole?  Glampress remains focused on the task at hand.  They have done this show together a hundred times before but Reef had always played off the energy of the crowd.
"It's early," they said to one another.  And the show must go on.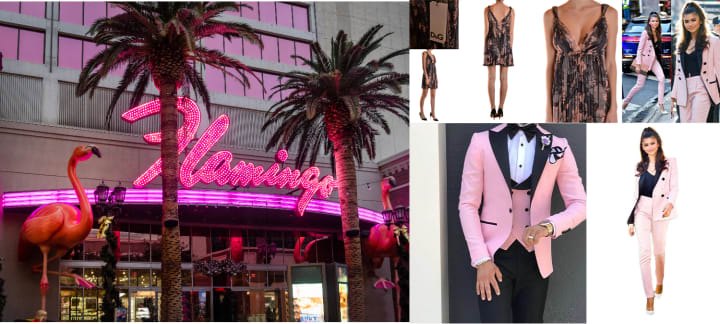 Reef's first show went as planned.  He was relieved that the crowd was small.  He and The Glampress had a few new acts that had not tested out very well.  The crowd; while small, seemed to enjoy their banter and their sleight of hand.
After the magic portion of the event was over, Reef still had a few minutes before the next act. A vintage Elvis impersonator who called himself 'Elvis Son'.  Korean.  Very interesting.  Reef picked up his Martin 458 acoustic guitar and started playing his own composition. Elvis Son reminded him of Myrtle. He imagined that she ditched this Daniel Durston character and showed up to catch the end of his show instead. This gave him extra gusto.  Glampress, busy picking up all of the magic equipment stopped in her tracks.  She knew he played but did not know he had such a natural talent.  A couple of songs later Glampress reminded Reef his show was done for the night.  The crowd applauded heartily and Glampress was suddenly struck with an idea.  Magic is marvellous... but could music actually make cake?
Upon finally exiting the stage after his 3rd ENCORE! in a row; and some weird cut eye from Elvis Son, Reef returns to his dressing room to change out of the pink suit.  Perhaps pink will be my new signature color!  He amused himself as he slipped into his jeans and shirt and finally his converse kicks.  He has always enjoyed the after show activities whenever he travelled with Glampress, as she knows just what is hopping in town.  Reef knocked on her door; which was slightly ajar, and he could see she was slightly startled by the sound.  Reef caught quite a glimpse of Glampress as she was slipping back into that darling black and flamingo pink D&G dress.  For some reason it didn't even affect him because she was like his best friend.  They had a wonderful relationship full of silly banter and playful teasing.  Usually Glampress did most of the boisterous roasting, keeping Reef very much in check.  Growing up with 3 older brothers, Glampress was a tomboy who could roll with the fellas.  And Reef knew very well that he would get ... not just a silly little girl slap... but a full blown upper cut if he made it at all awkward between them.  And although he couldn't help but think to himself, My GWAD she's hot!...  he didn't want any trouble.  
Finally she arrives and lets Reef know that she has arranged to meet a musician who is playing tonight at the House of Blues.  Reef laughs, "Blues!  That's my kinda joint!"  The duo hopped into a cabbie as the bar was not far off the strip, but far enough.  Cory Lacy's name was lit up on the marque.  A wonderful musician that Glampress had been following.  She is hoping that Cory and Reef will hit it off and maybe Reef will get some music connections.  As they walk into the bar, it seems their focus goes in opposite directions.  Glampress to the stage and Reef to the bar.  "I'll just be at the bar", he announces.  To which Glampress thinks to herself, 'of course you will you horny dawg.'  This wasn't her first rodeo babysitting the star child, knowing all too well that Reef loves the company of beautiful women and tonight is no different.  There is a rainbow of ladies at the bar; all glitzed and glammed up, and Reef is a sucker for bright colors.  He thinks to himself, 'hmmmm yellow looks inviting.'
The crowd is buzzing as Cory takes the stage.  Tipping his great Aussie wranglin' leather hat with a wink to warmly welcome his expected friends, his feet started to stomped to the music in flashy crocodile cowboy boots and the party-goers leap up to clap along. Glampress pulls out her iPhone to capture the moment. Tagging Cory Lacy on Instagram @c.lacymusic AND SALTEES @stay.saltee because she recognized his western hat and wine colored boots as the ones she was almost going to order for Reef, but decided not to because they weren't blue. Oh, Valentina is gonna be thrilled to see Lacy ROCKIN' SALTEES merch! 
The unfamiliar would have expected a country twang but Cory's fans know his pop rock band kicked it old school with R&B beats that rocked your soul. Glampress sashayed her way toward the stage. D&G romantically swaying from side to side. Gosh, she belongs on a runway! Reef blushed to himself, grateful for his hustling sidekick.  It was Cory's voice that took Reef by surprise.  Bluesy, eloquent and definitely swoon-worthy.  Sitting at the bar, Reef was surrounded by a bevy of beautiful babes.  But it was the cute one in the corner, sporting a yellow party dress and a playful girl next door vibe who caught his eye.
As Reef moved closer to the golden damsel, the feisty Glampress suddenly bounces in. 
Oh shoot.
 "I was just about to make my move..." "Down boy!" Glampress howls. "Cory is willing to let you join him in his second set so pay attention." Cory continued to do a number of cover tunes and a number of new songs he is currently working on and the crowd was rockin'.
At the end of his first set, Glampress connected Reef and Cory at the bar. By now Reef has introduced himself to Amber and her friend Amanda, a highly revered Fashion, Beauty, Travel , Sport and Lifestyle Editor of Amanda Chic Blogazine. Every fashionista follows Amanda on Instagram @amandachic_official and relishes in her blog at www.amandachic.com for the hottest styles and most extraordinary travel destinations. Amanda Chic is The Sarah Jessica Parker of Sin City.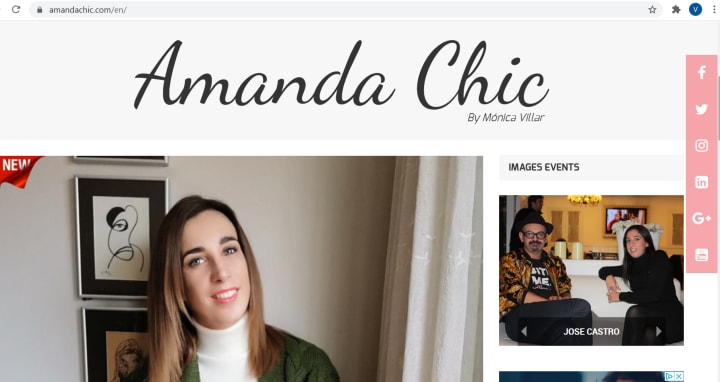 Our perky little Amber, feeling light hearted in the party vibes, is ogling Reef in obvious anticipation for some playful flirting. Amanda and Cory had met before, so the foursome, plus Glampress, enjoyed some adult beverages and laughter. Geesh! Glampress thought to herself, just how much lower do I need my dress to plunge before I get some attention around here! Just then, at the entrance of the bar, a commotion broke out. Interrupting the conversation they were having about the breaking news story they could see on the big screen but were unable to hear. The red headline splashed across the LIVE televised UFC Fight as the sportscasters started commentating on MGM Grand's BIG WINNER of the evening was none other than Sam Wake. "And who is Sam Wake?" Amanda questioned, clearly knowing much about fashion but not so much about sports. "Oh, he's UFC's All Star Fitness Coach! I actually follow him on Instagram @sam_wakefit and do his Online Training Course." Cory proudly pulled back his sleeve to flex his gains for Amanda. "Is this him?" Amber, being a swift reporter by day, instinctually pulled up his social channel. "Yeah, that's him. Check out the flex on those abs!" Cory wowed. "That's not a six pack! That's more like a 24 pack!" "This guy has bulging muscles in places I didn't even know existed!" Sparking Glampers' curiosity she leans over Amber's shoulder to see what all the commotion is about. "Oh hey! Isn't that the guy we called up on stage to help us with our magic trick earlier?" Reef turns to look at Amber's phone which is now the center of the group huddle. "Oh yeah! I think your you're right! I thought he looked familiar. That's cool."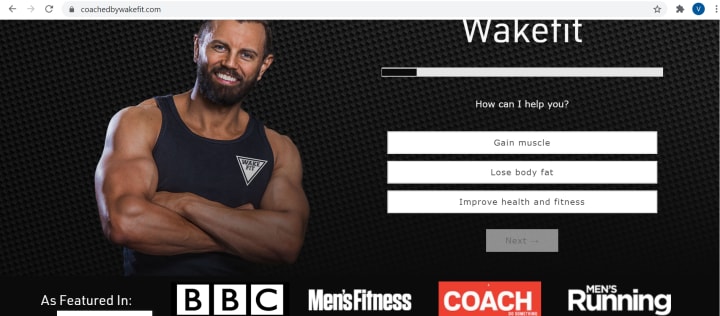 The Glampress, who has been well established in the entertainment bizz in Vegas recognized the group coming in. Well, well... finally some eye candy she thought to herself as she polished off her virgin Tequila Sunrise. Cory left the bar and returned to the stage. What else will happen on this funtastic Friday in the now packed House of Blues in fabulous Las Vegas? Will The Glampress impress? Will Cory woo the crowd? Will Amber watch the next set? Recognizing that Reef was preparing to join Cory on stage, Amber tore a page out from her trusty Moleskine Notebook and quickly wrote her number down. She slipped it into the front pocket of Reef's crisp white shirt. He couldn't help but notice she held onto her little yellow notebook like it contained nuke codes. Funny, he thought as he walked over to the stage, Amber's yellow dress matches her notebook. Must be her favorite color. Jumping up onto the brightly lit stage Reef strummed his electric guitar and burst into song while smiling, ever so charmingly, at the ray of sunshine bopping in front of the stage.
I used to think maybe you loved me

Now, baby, I'm sure

And I just can't wait 'til the day

When you knock on my door...
Cory could tell Reef really loved being in the spotlight. The fellas slay the set playing mainly Cory's set list and a few crowd pleasing Rock 'N Roll classics from Hendrix to The Stones. And of course, Van Morrison's Brown Eyed Girl for his newest fan. Meanwhile, the Queen Bee made a beeline for the group that has just has just arrived at the bar. The band Whitesnake is in town doing a few shows at Red Rock Casino and the boys stopped in for a drink. Always a fan and a friendly face, Joel Hoekstra and his amigos welcomed Glampress to their table.
Blinded by the spotlight on stage, Reef could not see the crowd or the bar very well. He stepped off to one side to get a better view and to his surprise he spotted his little yellow flower sitting alone at the bar. One more song he thought. Just then Cher hopped up on stage! The crowd went berserk. "Howdy boys!" Flashing that glorious Cher smile, Tania asked if she could make a request. Then she started belting out
If I could find a way

I'd take back those words that'll hurt you and you'd stay
The Cher set went on for another 40 minutes leaving the audience exhausted. After all the applause and thank yous Reef returned to the bar and found it near empty. Most importantly, no sign of Glampress; who does disappear from time to time, and not just in his magic act. And no breath of fresh air. Amber.
Forlorn and exhausted, Reef moves outside to catch a cab. Now surrounded by a throng of drunken fans praising his set. Funny, he thought, the biggest day on stage and my manager is nowhere to be found. Well, it's not like he's never left Glampress behind for a crush at the bar. Having been the one left behind is kind of a bummer tho and he wonders just what she was up to. Little did he know that she left with Joel Hoekstra and the Whitesnake band to go jam. And Amber had an early start at the paper tomorrow. Success is lonely, he thought. I'll have to make a note about this when I get back to the condo. Perhaps the beginning of a new song... Lonely Street. He wondered if perhaps Elvis Presley has ever walked down this lonesome road. Then a vision of Daniel Durston adorned as Elvis popped into his mind and he wondered what Myrtle was up to.
Well, since my baby left me

Well, I found a new place to dwell

Well, it's down at the end of Lonely Street

At Heartbreak Hotel

Where I'll be--where I get so lonely, baby

Well, I'm so lonely

I get so lonely, I could die
Reef's condo had twenty-four hour security so there were no unwanted loiterers hanging around. As the elevator opened, to Reef's surprise, was the stunning Sapphire returning from work. She stood tall wearing black pumps, tight fitted jeans, a sparkling jean jacket and clutched a Kinetic Pink Moleskine Journal. Reef, feeling cheeky, asked if he is in her notebook. "Not yet!" she said with a smirk. "Not yet..." Reef responded as you would expect. Like a ROCKSTAR!!!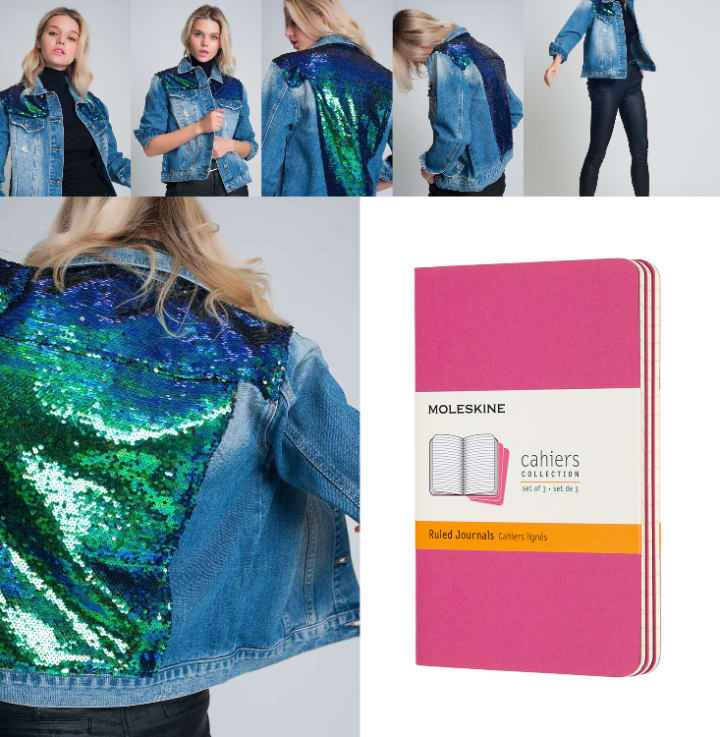 It's time, Reef is thinking. Time to celebrate. It's been a couple of weeks since Reef settled in Vegas and he felt like partying. He had made so many fast friends and he wanted to celebrate. Glampress was not in favor as she wanted to keep him focussed on his show, but his mind was made up. First order of business of course is to make a guest list. He pulled out his trusty 
Pro Project Moleskine Notebook
 and started making a few calls. 
He appreciated that on top of planning, there are also sections for structured note-taking and productive brainstorming, making this one of his favorite Moleskine planners.
 Reef always carried a Moleskine Notebook to jot down spontaneous song ideas and keep his event schedule in order. He starts by asking Sapphire to help, since she recently moved into the building and they are... well, 
neighborly
. She accepted with excitement as she saw this as bringing them closer. Next it was Glampress. They have been getting along ok, but Reef noticed she has a bit short with him lately... 
Ahh
 a fun party will get her to lighten up! Then he called Amber and told her to bring her friends. Cory, who is still in town will swing by if he can get out of his record event. And of course Myrtle will come since Reef has been seeing her for the past week after a 
'chance'
 meeting at the Flamingo. 
Will they bring guests?
 Sure! He thought, the more the merrier. Catering. Reef has always loved Italian cuisine. Probably from enjoying his Nanny Mirabella's home cooking. A voluptuous Italian national that Reef's family hired every summer. Truth be told, Reef learner a lot from his beloved Bella. And not only in the kitchen. For food, there was a great local joint called Cawaba that Reef contacted and they agreed to send in Chef Tamika; specializing in an assortment of Caribbean American food fusion, to manage all of his catering needs. Mini burgers, saucy jerk chicken, shrimp ceviche, lobster rolls ... And 
Oh!
 A made to order pasta station would be perfect!
Reef met with the condo party facilitator to organize all the details. He arranged to have a small stage and music equipment set up incase Cory wanted to jam. The party was on a Monday so most of the guests in the entertainment biz will be off. Vegas doesn't celebrate Industry Sundays like other major cities, so Industry Mondays has been the term coined in Sin City. He planned on twenty or so people attending. The condo manager, Marie Eve, reminded Reef of the rules:
No smoking
No glass by the pool
No loud music after 11 p.m.
Bathers must wear swimsuits at all times
A Certified Lifeguard will be assigned and billed to Reef's account
Reef agreed but silently crossed his fingers knowing that Glampress had clothing issues in pools. Marie closed her Legend of Zelda Limited Edition Moleskine Notebook and leaned in to ask Reef "Can I come?" Reef chuckled. Clearly Marie has a fun side to compliment her charming french accent and enjoyed a good game of Nintendo. Was she into cosplay on Twitch he wondered? He politely responded, "Je peux vous offrir un verre ma chérie?" The two new friends exchanged Instagram accounts. Reef started following @marieevejeancote and upon scrolling through her page Marie's fun side was confirmed.
Just before the guests started arriving Reef met up with the front desk security and slipped him a little gift. Just incase, Reef thought. He didn't expect any problems but just incase... having a friend at the door is a good idea. "No problem bro! My name is Dan by the way. Dan Martin Paul. I've seen you at the gym before." "Yeah, I like to squeeze in a work out in whenever I can." Reef replied with genuine intention. "But I'm nowhere near as big as you are, man. You work out everyday?" "Yeah, before and after my shift everyday! Hey, if you swing by I can help you with your training." "Cool! Thanks buddy!" "Yo, add me on Instagram @danmartinpaul_fitness I can hook you up with some sweet deals on protein shakes too." "Awesome! Will do!"
The pool area was perfect with lots of palm trees gently swaying in the wind. It was was fenced in and the guests arrived as the celebrated Chefestress Tamika and her sous-chef, D.J. Magik, were busy preparing la cuisine extraordinaire! D.J. Magik, Reef's lively old pal from his home town flew in just for the party. A jack-of-all-trades who was enthusiastically helped Reef set up the stage and sound equipment was now showing off his culinary skills by helping the instafamous Chef Tamikra with the party chow. The three shared stories of their favorite dishes as Reef snuck nibblers every time Tamika turned around. Not only was Tamika an amazing chef, but she also trained most of the girls at the party. They all followed her Online Fitness Program just waiting to be the next to get featured in Tamika's Client Highlights of the Week. Tanika is the go-to girl for Glam Lifestyle Coaching & Body Makeover Specialist, with features in almost every fitness & fashion magazine from NYC to L.A. Reef asked her why she decided to move to Vegas. "I haven't decided yet. I'm still on vacation hunny!" She chirped as Reef witnessed her effortlessly whip together a feast and make it all look so astonishingly good and so dang easy! "When you love what you do, you'll never have to work a day in your life baby!" Just then, Marie suddenly popped in. After a few snapshots with his celebrity chef it became clear to Reef that Marie couldn't care less if he bought her a drink at all. She only had star struck eyes for Tamika. "Oh that's a nice one hunny!" She praised Marie's selfie-taking skills. "Why don't you go ahead and tag me in that one on Instagram @bodybytamika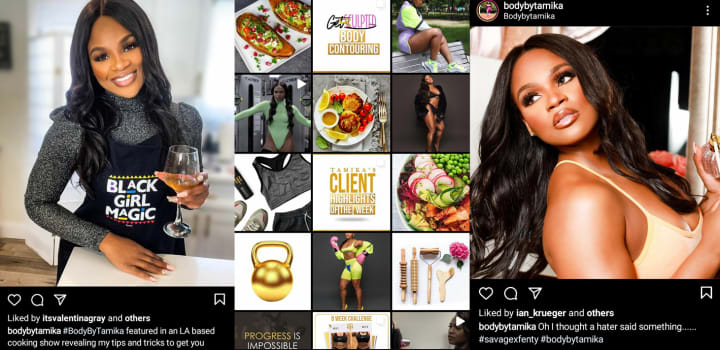 Just then Glampress arrived with a stunner, making Reef almost choke on his looted party shrimp and causing Tamika to shoot him a peculiar glance. If Reef had been walking he would have tripped. Exceptionally ladylike, Scarlet extended her hand and thanked Reef for the invite in her very seductive and very Russian accent. Reef had no idea who she was other than she rolled in with Glampress. She looked like a vixen out of a Marvel comic... or a top secret spy. Glampress introduced her as "Big Red" instead of by name, conveying to Reef that Glampress thought she was way super cool and giving him that look like 'don't get any ideas with this one... She's mine!' D.J. Magik blushed when Glampress greeted him with a traditional European kiss kiss brush of his cheeks before the two sirens joined the party.
The food station is just great. The aroma of fresh garlic and basil most prominent and a pleasant surprise to Reef as Tamika sings while tossing her noodles. D.J. Magik is busy creating mouth watering sushi rolls topped with philadelphia cream cheese to bring out as appetizers. Reef notices among Chef Tamika's equipment is a well used Moleskine Recipe Passion Journal. Boy, oh boy! Recipes galore! He figured.
Sapphire made her entrance next with the longest legs Reef has ever seen. No wonder she is a chorus girl. Dressed even more sinfully decadent than a deluxe Devil's Cake in SALTEES irresistible Velvet Crush Sequin Dress. Hoping to score Reef's attention in this form-fitting, silky smooth and soft to the touch, rich crushed black velvet mini dress with plunging open back. Topped with scene-stealing iridescent sparkling sequins, Sapphire completed her drool-worthy look with dramatic mink lashes and a pair of killer black suede Steve Madden over-the-knee boots. Mmmm... dessert, Reef presumptuously anticipated, nervously stuffing a savoury petit four into his mouth. Yes, he was indeed a secret admirer. Sapphire had a bit of a crush on Reef ever since they first met off the dating app SIN CITY SINGLES. She has kept it under wraps; however, since moving into Reef's new condo recently she feared he might think she was stalking him. Although the thought had crossed his mind, he quickly dismissed it after she explained how she ran into the building manager, Marie Eve, the afternoon he dipped from their date at the pool and Marie made her an offer on a one bedroom she simply couldn't refuse. Sure, it was on the other side of the complex, with no jaw dropping views of Vegas... but it did get her closer to Reef... "You have a little icing on your cheek," she says sweetly, leaning in for the ...
WARNING:
 If you are under 21 years of age you will NOT be permitted into in the pool party. Please skip this section of the story and jump to the next segment. 
We'll see you at Reef's Magic Show!
Those permitted to 
entrez-vous
 please
CLICK HERE
 to continue. Thank you for your cooperation!
YOU MUST BE 21 YEARS OF AGE OR OLDER TO ATTEND THE POOL PARTY!
---